"The essence of all beautiful art, all great art, is gratitude."
Friedrich Nietzsche
As you look at the canvas of your life, what do you see?  Are you fully experiencing all that you desire, or are you waiting for permission to live with deeper satisfaction and greater resilience?
Gratitude and Dreams
As children, we eagerly anticipate what it will be like to "grow up".  We imagine the adventures!  We expect to feel a sense of power and privilege; we fantasize about the connections, collections, and accomplishments we will gather was we move out and find our place in the world.
Seldom does our life follow the simple blueprint of our childhood imagination. Sometimes life holds deep disappointment.
As we face the unexpected challenges in our lives, our ability to sustain resilience, without becoming brittle and armored, is essential.
And our most powerful asset in cultivating resilience is – Gratitude.
"Gratitude unlocks the fullness of life.  It turns what we have into enough, and more.  If turns denial into acceptance, chaos into order, confusion into clarify . . . It turns problems into gifts, failures into success, the unexpected into perfect timing, and mistakes into important events.  Gratitude makes sense of our past, brings peace for today and creates a vision for tomorrow."
Melodie Beattie
Gratitude and Forgiveness
Gratitude sometimes requires relinquishment of resentment and regret.
And sometimes the most difficult person to forgive is your self.  If you've ever known how to forgive another person, then it's time to extend that to your self.
"Gratitude is born in the hearts that take time to count up past mercies."
Charles E Jefferson
This is not easy, but necessary, to live from a joyful, peaceful place – to sculpt the quality of life you desire.  Being able to forgive yourself and to view your life with compassion is necessary to truly experience gratitude.
Gratitude and Appreciation
"The deepest craving of human nature is the need to be appreciated."  William James
Appreciation is a not-so-distant cousin of gratitude.  If you are struggling with feeling unappreciated or taken for granted, it might be wise to first examine how you are treating yourself.
You may not always receive from others what you deserve.  But you can always give to yourself what you truly deserve.
"As we express our gratitude, we must never forget that the highest appreciation is not to utter words, but to live by them."
John Fitzgerald Kennedy
Gratitude and Vitality
Genuine gratitude – in relationship with ourselves and with others – powerfully effects our emotional, mental, and physical well-being.
It calms our anxiety, clears our thinking, and literally strengthens our heart, lungs, and immune system.
"When you are grateful, fear disappears and abundance appears."
Anthony Robbins
Gratitude and Generosity
"Blessed are those that can give without remembering and receiving without forgetting."
Unknown
As we experience the release from fear, the empowerment of joy, and the expansion of our lives in gratitude, we deepen our connections with others.  We are not afraid to give, and we receive with humble appreciation.
Today might be the perfect day to say, "Thank you."  There are dark and difficult times in all of our lives; when the wind has been knocked out of us; when our heart has been broken.
"At times our own light goes out and is rekindled by a spark from another person.  Each of us has cause to think with deep gratitude about those who have lighted the flame within us."
Albert Schweitzer
We are reminded of life's most precious treasures; the dreams that do come true, the gifts of forgiveness, the expressions of appreciation, the vitality and joy, and the generosity that exceeds our expectations. And we give thanks.
"If the only prayer you said in your whole life was, 'Thank you.', that would suffice."
Meister Eckhart
Artists and athletes share a commitment to quality.  See if you share these same qualities.  Go to:
If you're having difficulty painting your life with gratitude, if you are being held back by toxic emotions like fear, resentment, or resistance, consider this: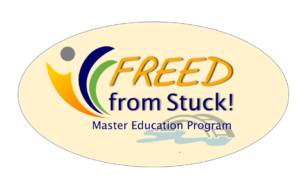 If you need additional support, schedule a private, confidential session with Susie.
[su_button url="/contact/" background="#5286cb" size="5″ center="no"]Contact Susie today for a FREE initial consultation![/su_button]