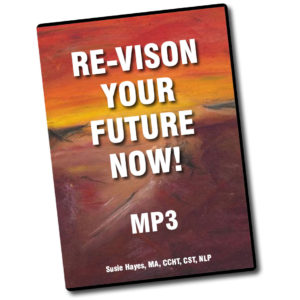 Re-Vision Your Future Now MP3
Using the power of your subconscious mind, in less than 25 minutes, you can "reformat" your thoughts, feelings, and behaviors. You can release the blocks that are holding you back from reaching your goals and living the quality of life, with the quality of relationships,you deserve. By aligning your subconscious mind now with what you really want, you can eliminate internal conflict and resistances you once knew and can move forward in your life with energy, vitality, and focus. This recording will clearly and gently guide you through a very unique and specific process, deigned to activate your internal resources and move you toward the exact changes you want to make in your life.
Buy and Download Immediately!